THE 4-DOOR SPORTS CAR IS BACK
With 300 horsepower, a performance tuned suspension, a luxurious driver's cockpit loaded with technology, striking aerodynamic styling, and a Sport Mode setting that'll get your heart racing, it really isn't a sedan after all. It's the 4-Door Sports Car.
JET-INSPIRED EXTERIOR
To design a sports-car built to fly, Nissan designers visited the U.S. Navy's Blue Angels®. Maxima offers available design elements you just won't find on the competition. A massive dual panel panoramic moonroof makes everyone feel like they're right up in the clouds. 
AGGRESSIVE LOWERED STANCE
Externally, Maxima® is lowered, sculpted and streamlined.
CHROME-TIPPED EXHAUST FINISHERS
Dual mufflers with rolled, chrome-tipped finishers.
DEEPLY SCULPTED CHARACTER LINES
A special metal-stamping technique was developed, adding the distinctive fighter-jet sweep to its body line and deeply scalloped doors.
"FLOATING" ROOF
One look at Maxima's™ "floating" roof appearance and the aeronautical influence is clear. The A, B, and C-pillars meld seamlessly into the glasswork, so the roof appears to hover over the cabin, just like the canopy of a fighter jet.
- AVAILABLE ON -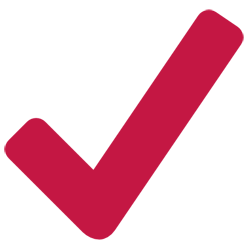 2016 NISSAN MAXIMA®

2016 ACURA TLX

2016 TOYOTA AVALON

2016 BMW 3 SERIES
LUXURIOUS INTERIOR
Maxima's luxurious interior features available quilted, Italian-made Alcantara - a material that's usually reserved for the highest of high-end performance cars. Pair that with front Zero Gravity seats and you'vegot yourself unmatched interior comfort.
7° CENTER CONSOLE TILT
Maxima® is a driver-focused car, so we rotated the center console 7° to focus on the driver. Inspired by the GT-R® cockpit, this subtle shift perfectly positions every button, knob, dial and display toward the driver for immediate, intuitive information and command.
ZERO GRAVITY FRONT SEATS
Maxima's sport-styled heated and cooled front seats are bolstered at just the right width and height to conform to your body and help keep you in place, even during high-G cornering.
REMOTE ENGINE START SYSTEM WITH INTELLIGENT CLIMATE CONTROL
There are few things worse than getting into a cold car on a frigid winter morning, or into a sweltering car on a summer afternoon. With the Remote Engine Start System, you can use your compatible smartphone to heat up or cool down your Maxima® to the comfortable temperature it was when you left it.
AMBIENT LIGHTING
Inspired by the glow of the gauges in an aircraft's cockpit, ambient lighting casts a warm, understated glow across Maxima's cabin.
- AVAILABLE ON -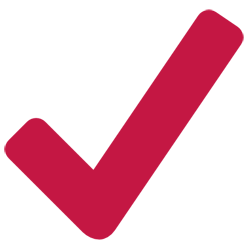 2016 NISSAN MAXIMA®

2016 ACURA TLX

2016 TOYOTA AVALON

2016 BMW 3 SERIES
Nissan Advanced Drive Assist® Display
Maxima's cutting-edge technology connects you to your ride, and the road, like no other sports sedan. The standard 8" multi-touch control screen and the 7" Advanced Drive-Assist® Display keep key information as close as a glance. A standard navigation system guides you to where you want to go, and with navigation "Swipe to Meter", you can even send map directions from one screen to the other with just a swipe. Standard NissanConnectSM, standard Bluetooth® hands-free communications, an available Bose® Premium Audio system, turn-by-turn navigation-the list goes on. And of course, the Display Commander is there, letting you dial it all in from a single, central location. 
AVAILABLE PREDICTIVE
FORWARD COLLISION WARNING (PFCW)
The 2017 Maxima's PFCW system is so intuitive, it can alert you to potential risks up ahead by monitoring up to two vehicles in front of you, and alerts you to sudden deceleration. That's right, up to two; which means it can see what you-and the 2016 Acura TLX, 2016 Toyota Avalon, and 2016 BMW 3 Series can't.
DRIVER ATTENTION ALERT (DAA)
Maxima's available Driver Attention Alert system monitors your steering patterns, and alerts you with a chime and lit up coffee cup icon if it detects unusual steering activity that may indicate fatigue. 
- AVAILABLE ON -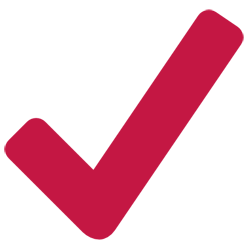 2016 NISSAN MAXIMA®

2016 ACURA TLX

2016 TOYOTA AVALON

2016 BMW 3 SERIES